upper-playground
Candlestick Park 49er Prayer Candle
Sold Out
THE LEGEND BEHIND THE RELIC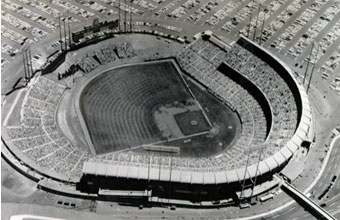 UPPERPLAYGROUND
x

BOTANICA YORUBA

The Heritage Preservation Society in conjunction with Botanica Yoruba presents the Candlestick Park 49er Prayer Candle. The candle commemorates one of the most legendary stadiums in NFL history and the home to 5 Super Bowl rings and counting. As the big move to Santa Clara approaches, the candle aims to celebrate the final days of the Candlestick era.

Kick off each game with a new Niner ritual. Light the candle and summon 49er greatness. The history and tradition will forever burn at Candlestick Park.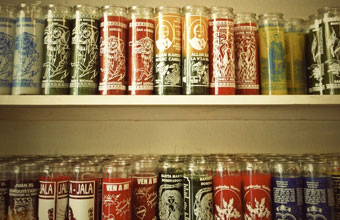 A DEEPER LOOK
The candle includes a special prayer on the back in English/ Spanish courtesy of Botanica Yoruba, the oldest most historic botanica in San Francisco.
Botanica Yoruba specializes in prayer candles, magic soap, ointments and other spiritual effects to help bring guidance and peace to your life. All are welcome, no matter your affiliation, denomination, ailment, or woe. Since 1978, it has been a staple in the Mission District and the home for city dwellers' spiritual accoutrements.
Botanica Yoruba is located at 3423 19th Street in San Franciscos Mission District.