Upper Playground
ALCATRAZ ISLAND x UPPER PLAYGROUND MUG SHOTS
$30
THE LEGEND BEHIND THE RELIC
ALCATRAZ ISLAND
x

UPPER PLAYGROUND MUG SHOTS

The SF Heritage Preservation Society pays homage to the notorious island penitentiary of Alcatraz with this double "mug" set. The Alcatraz Mugs feature two of the prison's most infamous jailbirds, "Al" and the "Birdman".

Al Capone, the Brooklyn born, Chicago kingpin was sent to the big house in 1932 for tax evasion and was soon transferred to Alcatraz in 1934. The most iconic American gangster, bootlegger, and criminal spent 5 years on the "rock" before being released in 1939.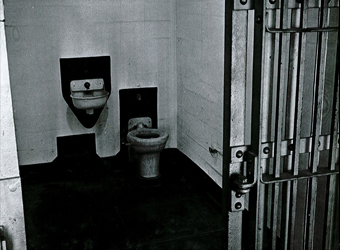 A DEEPER LOOK
Franklin Stroud also known as the "Birdman of Alcatraz" became an inmate of the island in 1942. Having spent much of his life jailed, he earned his nickname from rescuing and rearing birds while behind bars. The Birdman even sold canaries, while imprisoned at Alcatraz during his 17-year stretch.
Spanish for pelican, Alcatraz was first a military prison in 1868, and prior to which, the native Ohlone Indians believed the island to be cursed. In 1933 it became a federal slammer and soon earned its reputation for housing the toughest crooks in the country. Operating for only 30 years, Alcatraz closed in 1963 but to this day remains a national landmark.
The mugs feature mug sketches, hand-illustrated and in limited quantity of 130 sets.